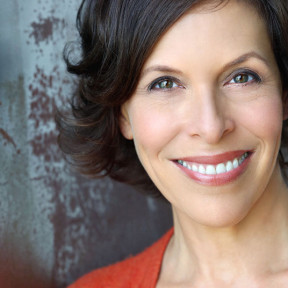 Paige Morrow Kimball
Director, Writer, Co-Executive Producer
Paige Morrow Kimball wrote, directed and produced four narrative Short Films, including the award-winning Play Date, which screened at festivals around the globe winning Two Best of Fest Jury awards, and Two Festival Audience Favorites. Her film, Ending Up was selected by Shorts HD as Movie of the Week in their 100 Films by Her series. Paige produced and directed many Network TV Documentary and Reality shows including HBO's Project Greenlight, Fox's Boot Camp, ABC's The Oprah Winfrey Show and more. As an actor, Paige has appeared in independent films, television shows and commercials. She is in development on her first feature film, Late Bloomer, which she also penned, she's a contributor to The Huffington Post, Women's Voices for Change and a member of the Directors Guild of America. PaigeMorrowKimball.com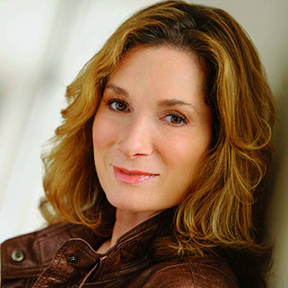 Victoria Herbert
Creator, Executive Producer
Exiled Out East is Victoria Herbert's first comedy series as both creator and executive producer. She is executive producer for the feature Chez Upshaw, directed by Bruce Mason and Fugue, a short by Cat Bird Pictures. She is the host of the talk show All that Buzz with Victoria, on arts & culture and is also a comedic actress.
Previously, she was CEO and Business Development Strategist of Chromacity.com, Inc., an online entertainment division of Pantone. She was responsible for all aspects of building the internal marketing and business operations, including alliances, partnerships, special events and creative content. There is a film treatment based upon the young adult graphic novel.
thevictoriaherbertshow.com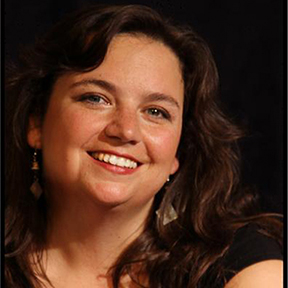 Heidi C. Bordogna
Producer, Writer
Heidi C. Bordogna is a film and tv producer/director/writer. She co-wrote and produced Exiled Out East, and recently produced the feature film, Asockalypse! and the short film, Anticipation. Her short film, Controlling Tourette's Syndrome, can be seen on ABC NewsNow and her doc feature, Laissez les Bon Temps Rouler! screened at the Southern Screen Film Festival and the Nuits Cajun et Zydeco Festival. Her award-winning scripts have placed in The New York Television Festival and The Atlantic City Cinefest, among others. She began as an associate producer on the series, The Walkers Cay Chronicles, Jim Fowler's Life in the Wild, and the special, Shark Island. For years, she was a camerawoman with the show, Blue Man Group. In addition to production, she has taught at the University of Louisiana, New York University, Fordham University and others. SkywardProds.com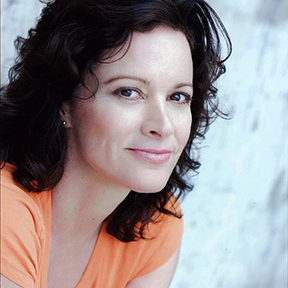 Kate Hodge
VICKI DARROW
Kate danced at The San Francisco Ballet School, studied theatre at University of California Los Angeles (UCLA) and trained in the art of mime with Marcel Marceau in Paris. Hodge also attended the master classes of Milton Katselas and George Dicenzo. She has worked extensively in film and television. Selected credits include The Good Wife, Blue Bloods, Fringe, The Following, Person of Interest, Blue Bloods, Law & Order (all three), Boston Legal, Ellen, The George Wendt Show, Rapid Fire and The Texas Chainsaw Massacre III.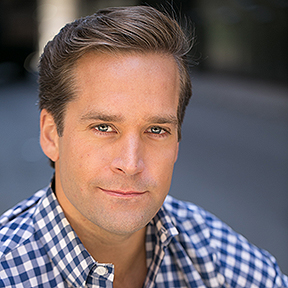 Tyler Hollinger
JOEL
Tyler Hollinger recently starred in the internationally released feature OLD FASHIONED which earned over 1.9m at the box office making it one of the top grossing faith based films ever. He spent 4 seasons on the hit ABC hidden camera show "What Would You Do?". He has Guest starred on many TV comedies such as UNBREAKABLE KIMMY SCHMIDT, TAXI: BROOKLYN, and HOW TO MAKE IT IN AMERICA and more… As a comedy writer and producer his film TRUST ME, I'M A LIFEGUARD premiered at TRIBECA FILM FESTIVAL and was quickly acquired by UNITED AIRLINES, AIR FRANCE, and others. Much more of his work can be seen at TylerHollinger.com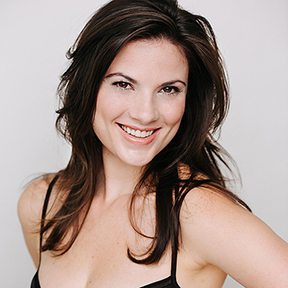 Amanda Greer
MELINDA
Amanda Greer recently starred in the new original play 'Another Famous Dead Artist' by award winning playwright/director Anthony Marinelli. She portrayed a controversial role in the independently produced stage-to-screen Walt Whitman Never Paid for It, honored with the Audience Choice Award at the Richmond International Film Festival 2014. After graduating from the American Musical and Dramatic Academy in the Fall 2010, Amanda swiftly obtained the lead role in Scorned: Love Kills, a television series that aired on Discovery. Additional screen credits include Paramount Pictures comedy, Staten Island Summer, with an all-star cast featuring comedians from SNL. Other films include Making the Cut, where she was nominated for Best Supporting Actress (2014 Final Shot Film Festival, NYC). Amanda's latest film, Desire in New York is nominated for three awards in the upcoming Int'l Filmmaker Festival of World Cinema 2016. TheAmandaGreer.com
Alex Emanuel
TOMMY
Alex Emanuel is a New York-based theatre, film and TV actor, producer, director, musician and fine artist. TV roles include: Public Morals; Blue Bloods; House of Cards; Rescue Me; Law & Order; Law & Order: Criminal Intent; All My Children; Hack; others. Film: Stealing Chanel; In This Our Youth; 39 and a Half; Keep the Change; Black Wake; Uncaged; Blowtorch; Archaeology of a Woman; Asockalypse!; Trooper; Buster; others. Theatre: New York: Do Androids Dream of Electric Sheep?, A Wedding Proposal, Open the Dark Door, Shekinah, To Barcelona!, Countdown, Three Days of Rain, The Years, others. Regional: Home Street Home, Family Album, Disappeared, Possible Worlds, The Dreamer Examines His Pillow, Eagle River, others. Other: director/producer with Starna Productions, and veteran of many indie rock bands as singer/songwriter and bassist/guitarist. AlexEmanuel.com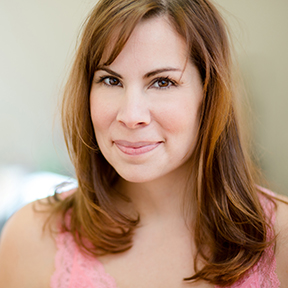 Jill DeMonstoy
CARRIE
Jill began her acting career after graduating from New York State University of New Paltz. Jill then moved to Long Island, NY and began working in film and television. Her latest credits include roles in the films " Night Sweats" " Power of Prayer" and ' Nick and Nicky". Jill can be seen in the award winning independent film "Excuse Me for Living". She has played principal roles in "A Merry Little Christmas and "Kevin Gets a New Agent" . Jill has worked on several voice over commercials, video games and the animated series "Gods like Us". Her New York Theatre credits include playing Mayella in 'To Kill A Mockingbird" at The Neighborhood Playhouse and "Margie" in "The Iceman Cometh" at the Drama Bookshop. She also originated the role of "Maria "in Fredric LeBow's work "Bodega". Jill has her BFA in theatre from SUNY New Paltz where she trained extensively in Meisner, Improv and Dialects.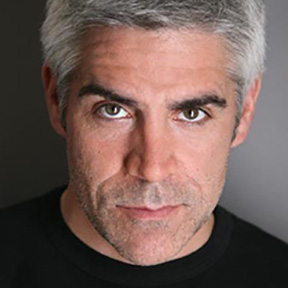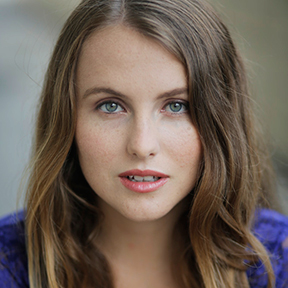 Rachel Morgan
DAWN
Rachel is a working actress based in Los Angeles, California; graduating May 2016 from Loyola Marymount University with a Theatre Arts Degree. "Exiled out East" is her breakout performance on screen and she is honored to be a part of this team. However, Rachel is no stranger to the theatre, having starred as "Lucy" in Dracula this past October 2015 as well as many other shows. Rachel has been performing for most of her life and is excited to see what the future has in store.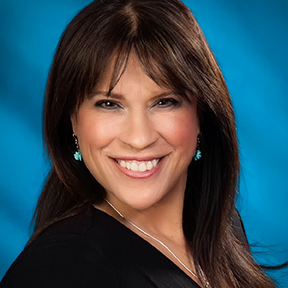 Fran Capo
PEG GOLDMAN
Comedienne, 18 time author, motivational speaker, TV host, adventurer & 6 time world record holder most known as the Guinness book of world records fastest talking woman. Fran's been on over 450 tv shows, 4500 radio shows and is listed with several award winning movies on IMBD. She has performed on every continent, even Antarctica! She has entertained all branches of the military both in the US and overseas. Check out Francapo.com for more details.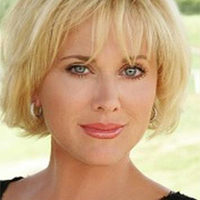 Tonya Walker
LYNETTE
Emmy Nominated actress Tonja Walker is also a singer, writer, producer, wife, mother, and passionate journalist. Tonja, whose legendary roles include dangerous, volatile women, with a sense of humor, notably Alex Olanov Buchanan on ABC's One Life to Live and the unforgettable Olivia St. John Jerome who after 26 years, reprieved her role General Hospital in 2017. During her 30 year career, Tonja has made singing tours across the country, recorded for RCA Records, worked in and produced an award-winning film ( Zac Efron's first feature The Derby Stallion). She created, produced, directed and hosted a Real Estate magazine web series for American Lifestyle Magazine and continued working in pilots for television, episodic TV, theater and dramatic web series. Her children, she insists have been her most monumental production, for the past several years and as they go off to college, she is finally going back to work full time.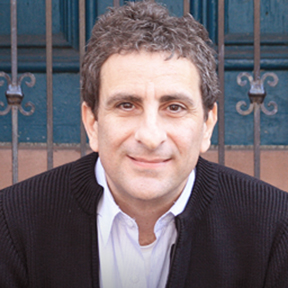 Robert Schwartz
Writer
Robert Schwartz has written for all of the major television networks, and as a feature film writer, for all of the major movie studios. In print, he has written extensively for Entertainment Weekly, Variety, ESPN, Cosmopolitan magazine, and many others. And for online, he has written for The Daily Beast, The Knot, and blogs regularly for Huffington Post.